The Harvard Journal on Racial & Ethnic Justice is proud to present its annual symposium on critical race theory in academia and action.  The symposium is free and open to the public. Sign up for a coffee chat with Tanya Hernandez here. To assist us in estimating attendance for catering purposes, kindly indicate your interest in attending specific events in this form.
The symposium is proudly supported by La Alianza, the American Constitution Society, Lambda, Students for Inclusion, the Harvard Civil Rights – Civil Liberties Review, and ACLU-HLS. Additional thanks go to the lovely Phoebe Tran for graphic design. The complete list of events is found below.
Thursday, March 30
12 p.m.
Introduction to Critical Race Theory
Khiara Bridges
Austin 100
Lunch Served
8-10 p.m.
Film Screening: The Search for General Tso
WCC 2004
Snacks Served
—
Friday, March 31
12 p.m.
Talk on Black Lives Matter
Justin Hansford
Austin 100
Lunch Served
3 – 4 p.m.
Coffee Chat with Tanya Hernandez
**Space Limited**
WCC 5046
—
Saturday, April 1
10 a.m.
Breakfast
10:30 a.m. – 12 p.m.
Multiracial Identity: De-centering Whiteness
A panel featuring Carina Ray, Tanya Hernandez, & Kevin Noble Maillard
WCC B10
12 p.m.
Lunch
12:30 – 2 p.m.
Coalition-Building
A panel featuring Chris Torres (Center for Community Change), Matt Cregor (Lawyers' Committee for Civil Rights) and Derecka Purnell (HLS '17)
WCC B15
2:30 – 4:15 p.m.
Transformative Power: Discovering and Assuming Different Levels of Agency to Create Change
Meera Seshadri, MSPH, Associate Director OSAPR & Maike Isaac, M.A. LL.M., Education Specialist for the Graduate and Professional Schools, OSAPR
**Space Limited**
WCC 3019
Grounded in the concepts of feminist leadership for social transformation by Srilatha Batliwala, this workshop discusses the different levels of collective and individual power that we each hold and assume based on our identities, experiences, and affiliations. Participants will have the opportunity to engage in facilitated small and large group discussions to explore how they can leverage power to create change and supportive environments within their institutions and communities.
—
Speaker & Coordinator Biographies
Khiara Bridges
Khiara Bridges is a Visiting Professor of Law at Harvard Law School and a Professor of Law at Boston University School of Law. A legal anthropologist, she is an expert in race and racism(s), constitutional law, and reproductive rights. Her work often highlights the intersection of these three topics. Her scholarship has or will soon appear in the Stanford Law Review, the Columbia Law Review, the California Law Review, the Emory Law Journal, the Boston University Law Review, the Fordham Law Review, the Washington Law Review, and the Harvard Journal of Law and Gender. She has also authored Reproducing Race: An Ethnography of Pregnancy as a Site of Racialization (University of California Press 2011) and The Poverty of Privacy Rights, which is forthcoming from Stanford University Press.
Khiara Bridges graduated as valedictorian from Spelman College, receiving her degree in three years. She received her JD from Columbia Law School and her PhD, with distinction, from Columbia University's Department of Anthropology. While in law school, she was a teaching assistant for the former dean, David Leebron (Torts), as well as for the late E. Allan Farnsworth (Contracts). She was a member of the Columbia Law Review and a Kent Scholar. She speaks fluent Spanish and basic Arabic, and she is a classically trained ballet dancer who continues to perform professionally in New York City.
Justin Hansford
Justin Hansford is a Professor of Law at the Saint Louis University School of Law. He is an expert on civil rights, critical race theory, international law, legal ethics, and legal history. His work also looks at the Global Justice Movement for a broader interrogation into societal injustice. Hansford co-authored the Ferguson to Geneva human rights shadow report and joined the Ferguson Protestors and Mike Brown's family to Geneva, Switzerland to testify at the United Nations. He has served as a policy advisor for proposed post-Ferguson reforms at the local, state, and federal level, testifying before the Ferguson Commission, the Missouri Advisory Committee to the United States Civil Rights Commission, and the President's Task Force on 21st Century Policing.
He has a B.A. from Howard University and a J.D. from Georgetown University Law Center, where he was a founder of The Georgetown Journal of Law and Modern Critical Race Perspectives. He joined the law faculty after clerking for Judge Damon Keith on the United States Court of Appeals for the Sixth Circuit, and he has received a prestigious Fulbright Scholar award to study the legal career of Nelson Mandela in South Africa.
Carina Ray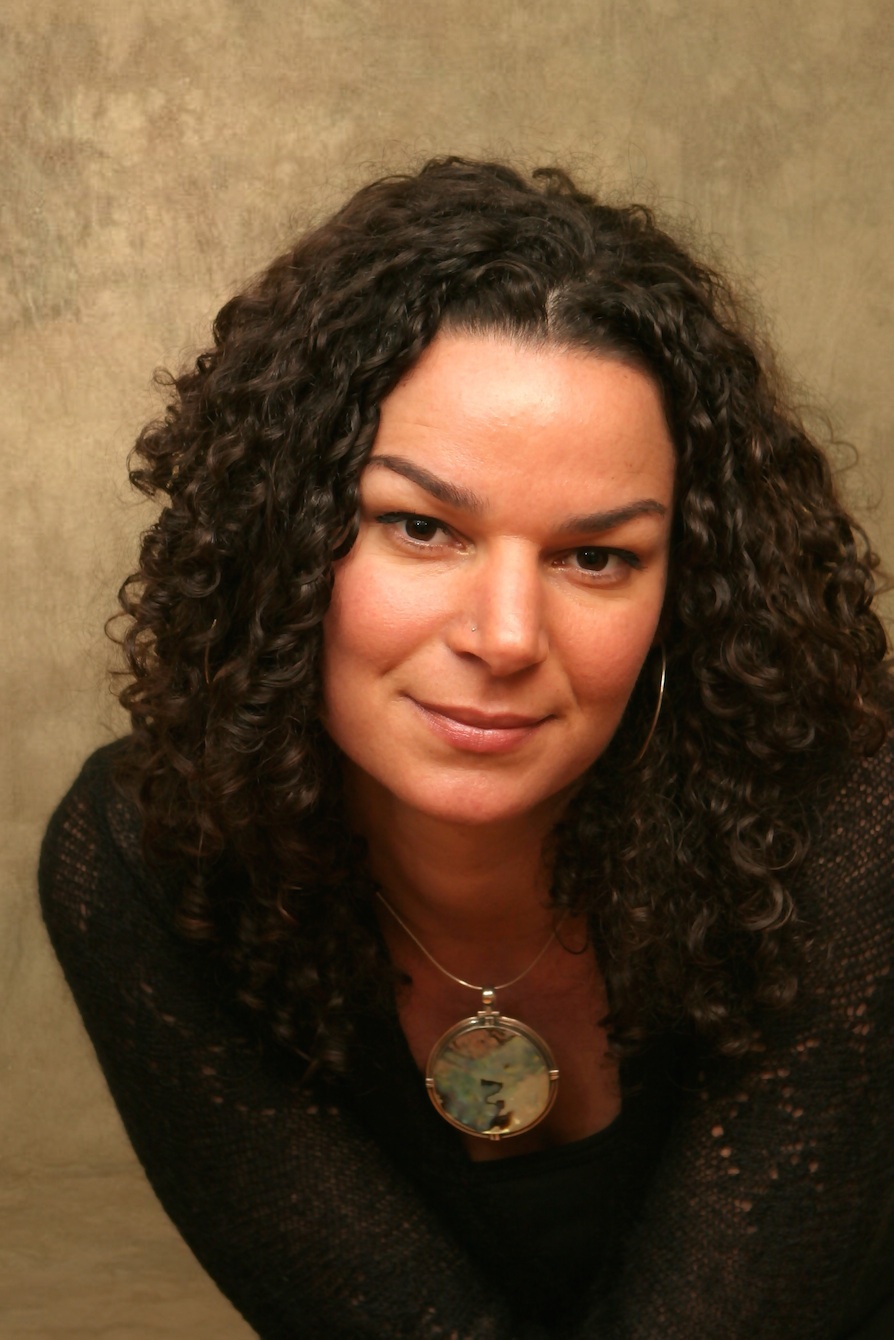 Carina Ray is an Associate Professor of African and Afro-American Studies at Brandeis University. She is a historian of Africa and the Black Atlantic world with primary research and teaching interests in race and sexuality; comparative colonialisms and nationalisms; migration and maritime histories; and the relationship between race, ethnicity, and political power. Her current research explores the development of indigenous ideas about blackness and the black body in precolonial and colonial Ghana within local, regional, and transnational networks of exchange and knowledge production.
Carina Ray has a B.A. from the University of California at Santa Cruz. She has an M.A. in History and a Ph.D. in History from Cornell University. She was a finalist for the Fage and Oliver Book Prize from the United Kingdom African Studies Association in 2016. She also won the Wesley-Logan Book Prize for African Diaspora History from the American Historical Association in 2016. In 2015, she was awarded the Berkshire Conference of Women's Historian's 2014 Article Prize.
Tanya Hernández
Tanya Hernández is a Professor of Law at Fordham University School of Law. She teaches Comparative Employment Discrimination, Critical Race Theory, and Trusts & Estates. She is an expert in comparative race relations and anti-discrimination law. Her work has been published in the California Law Review, Cornell Law Review, Harvard Civil Rights Civil Liberties Law Review, and the Yale Law Journal amongst other publications.
She received her A.B. from Brown University, and her J.D. from Yale Law School, where she served as Note Topics Editor of the Yale Law Journal. She has served as a faculty fellow at the Institute for Research on Women at Rutgers University, and as a scholar in residence at the Schomburg Center for Research in Black Culture. In 2009, Professor Hernandez was elected to the American Law Institute and in 2007, Hispanic Business Magazine selected her as one of the 100 Most Influential Hispanics. Professor Hernandez serves on the editorial boards of the Journal of Legal Education, and the Latino Studies Journal published by Palgrave Macmillan Press.
Kevin Noble Maillard
Kevin Noble Maillard is Professor of Law at Syracuse University. He is the co-editor of Loving v. Virginia in a Post-Racial World (with Rose Villazor, Cambridge 2012). Prof. Maillard focuses on family law, civil liberties, and popular culture. He has written about and lectured on sex, race, and family in the United States. At Syracuse, he teaches Family Law, Wills & Trusts, Adoption Law, and Popular Culture. He is a contributing editor to the New York Times, and is a writer for The Atlantic. He has appeared as a legal commentator on MSNBC, NPR, Al Jazeera America, and CNN.
Professor Maillard received his B.A. in Public Policy from Duke University, his law degree from the University of Pennsylvania Law School, and his Ph.D. in Political Science from the University of Michigan. Originally from Oklahoma, he is a member of the Seminole Nation, Mekusukey Band.
Matt Cregor
Matt Cregor is the Education Project Director for the Lawyers' Committee for Civil Rights and Economic Justice. He joined the Lawyers' Committee in 2014, and handles a variety of education matters including school discipline, special education, and student assignment. Before that, Matt worked as a staff attorney for the NAACP Legal Defense and Educational Fund, Inc. (LDF), where he led its federal advocacy on school discipline, partnering with national civil rights groups and parent-led, student-led, and teacher-led organizations in the Dignity in Schools Campaign to secure the issuance and introduction of discipline-related federal policy guidance and legislation.
Matt has served on education and school discipline-related advisory boards for the Council of State Governments, the National Council of Juvenile and Family Court Judges, and the New York State Permanent Judicial Commission on Justice for Children. He is a member of the Discipline Disparities Research-to-Practice Collaborative.
Prior to his time at the Lawyers' Committee and LDF, Matt worked on local, state, and federal education matters as a staff attorney with the Southern Poverty Law Center in Montgomery, Alabama. He is a 2006 graduate of the Georgetown University Law Center.
Christ Torres
Christopher Torres is the Electoral Manager for the Campaign for Community Change the 501 C-4 partner organization of the Center for Community Change. The Campaign for Community Change works with community based organizations in several states to conduct large-scale voter contact and mobilization election programs focused on low-income people of color and immigrant communities. Before working at the Center, Christopher served as the Deputy National Field Director for the Reform Immigration For America legislative campaign. He also worked in many capacities during the 2008 Democratic primaries for the Obama campaign. Starting in Iowa as an organizer for the Caucus and finishing as the Regional Field Director in Pennsylvania. Chris has also worked on several other political campaigns like the Rhode Island Senate Campaign for Sheldon Whitehouse, the Philadelphia Mayoral Campaign for Tom Knox and State Senate campaign for Grace Diaz of Rhode Island. Torres is a graduate of Brown University and lives in Washington, D.C.
Meera Seshadri

 Meera Seshadri has worked for over a decade as a researcher, activist, and educator to increase access to, and utilization of, comprehensive sexual health resources for adolescents in communities worldwide. Understanding and confronting the historical, cultural, and systemic inequalities that affect the access, health, and mobility of young people is an essential focus of her work as Associate Director for Harvard University's Office of Sexual Assault Prevention & Response. In her role, she designs, implements, and evaluates social and behavior change communication programs that center bodily integrity, sexual and reproductive autonomy, and gender equity as human rights.
Maike Isaac

Maike Isaac worked as a human rights analyst and peace and conflict researcher at several think tanks and non-profit organizations in Europe, Africa, and the United States. She has focused on the dynamics of gender-stereotyping in armed conflict, and the prosecution of sexual violence against men in armed conflict under international criminal law. Maike's workshops address societal challenges in understanding, addressing, and dismantling harmful power dynamics that provide a fertile ground for all forms of violence to persist. She seeks to move the conversation beyond traditional violence prevention programming and encourages students, faculty, and staff to critically asses their choices and interactions in a social justice framework.